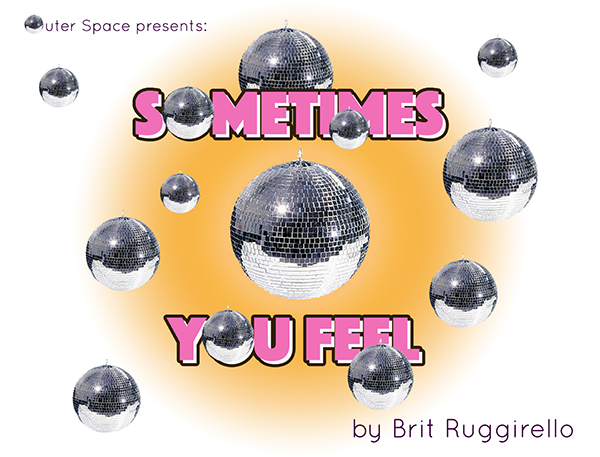 Outer Space presents:
Sometimes You Feel
by Brit Ruggirello
Meridian Park/Good Shepard Center Chapel
On Friday, August 31 Brit Ruggirello installed Sometimes You Feel in the gazebo of Meridian Park. At 7:30 Brit performed in the chapel of the Good Shepherd Center next to the park as part of Rest & Digest, a show of healing experimental and ambient music put on by Lauren Moore.
"Brit Ruggirello is an artist located in Seattle and plays under the moniker, mmuumm. Combining her love of distorted loops and electronic voice echoes, Brit explores the sounds of womb resonance tones + somber aches of love. In her instal, sometimes you feel, she'll be exploring feelings from the summer through her love of disco balls and gradients." -Brit Ruggirello
Q&A + Pics
OS: Those disco balls were so beautiful, especially at night when they exploded light all over the park grounds. Could you talk for a second about how you decided to go with a million disco balls for your installation?
Brit: It's something I've always wanted to do and thought that this specific location and gazebo structure would be perfect for it! I remember going home after walking around the Good Shepherd Center and looking at my disco ball in my room and just being like, "YES! I can do this here!"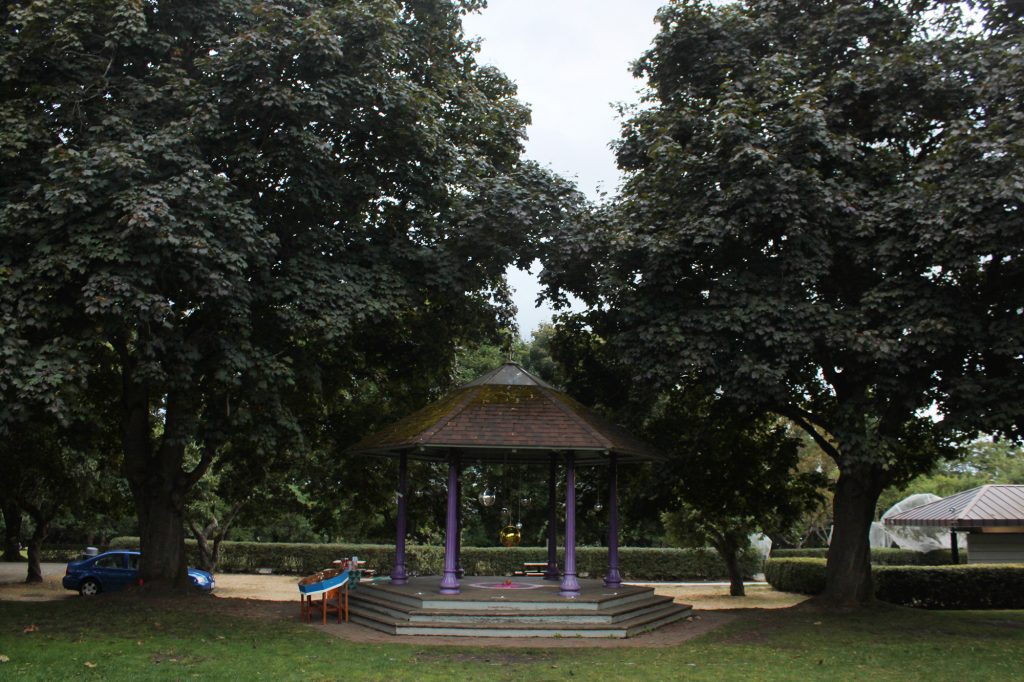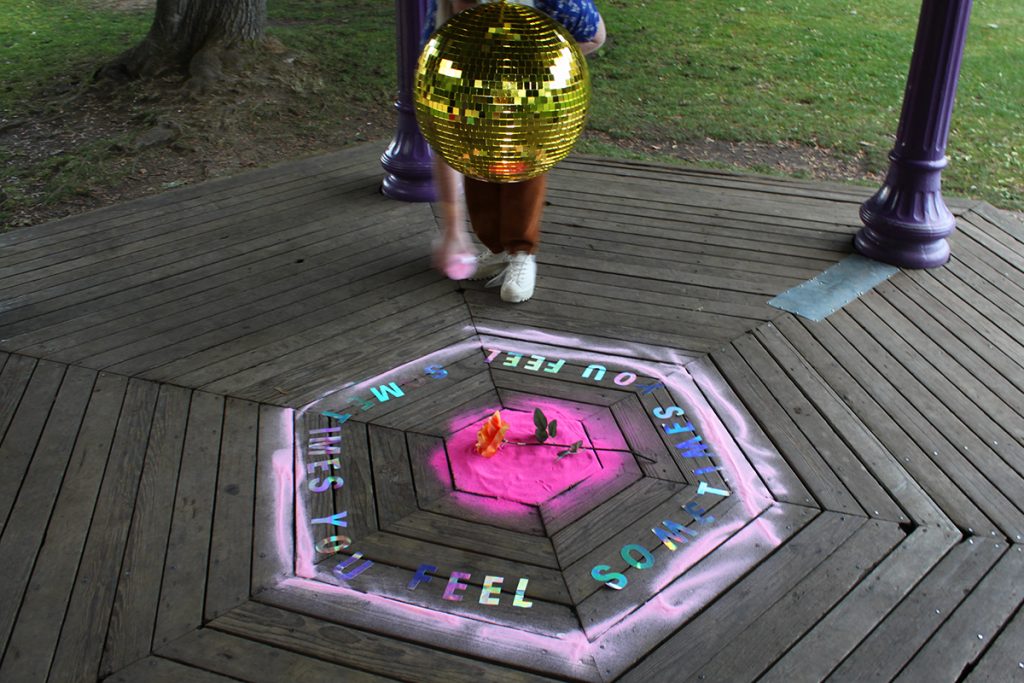 OS: You had another piece in Festival Festival called Sometimes You Fail, how did it relate to Sometimes You Feel?
Brit: Hmmm, well I had been working on a sound piece that involved tapes loops and gradient, sparkled tape players for Festival Festival, but the day before instal they ended up not working! At that moment, I decided to embrace the theme, sometimes you fail, because in a way I had failed. I basically went with an impulsive decision and let the ideas flow! Which is kind of how sometime you feel came about. It's more of the concepting and filtering that went on in my brain. ¯\_(ツ)_/¯¯\_(ツ)_/¯¯\_(ツ)_/¯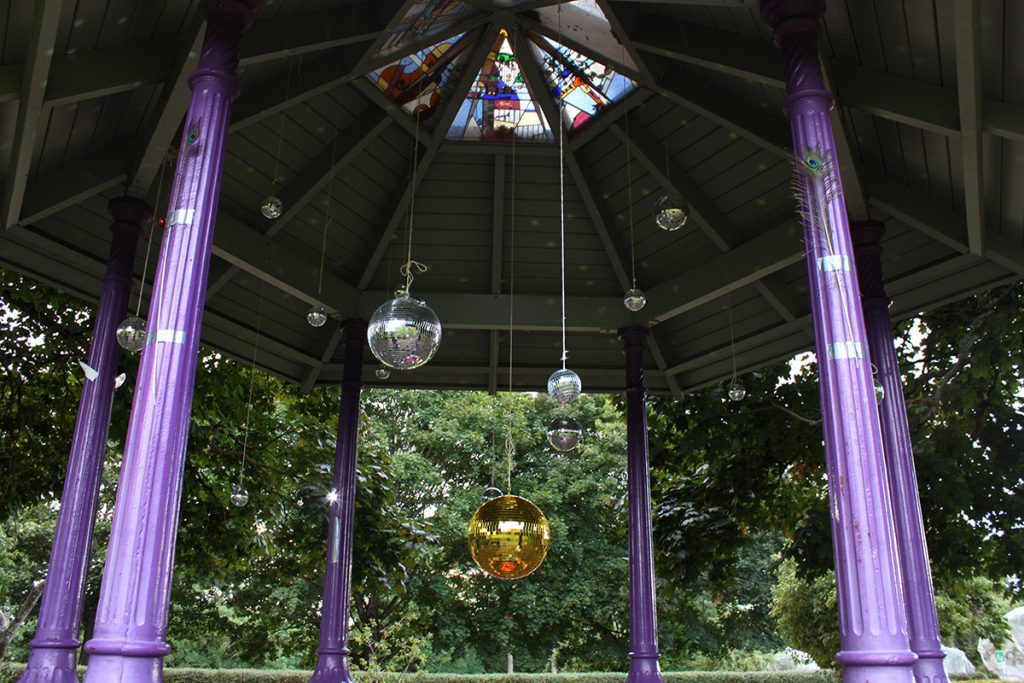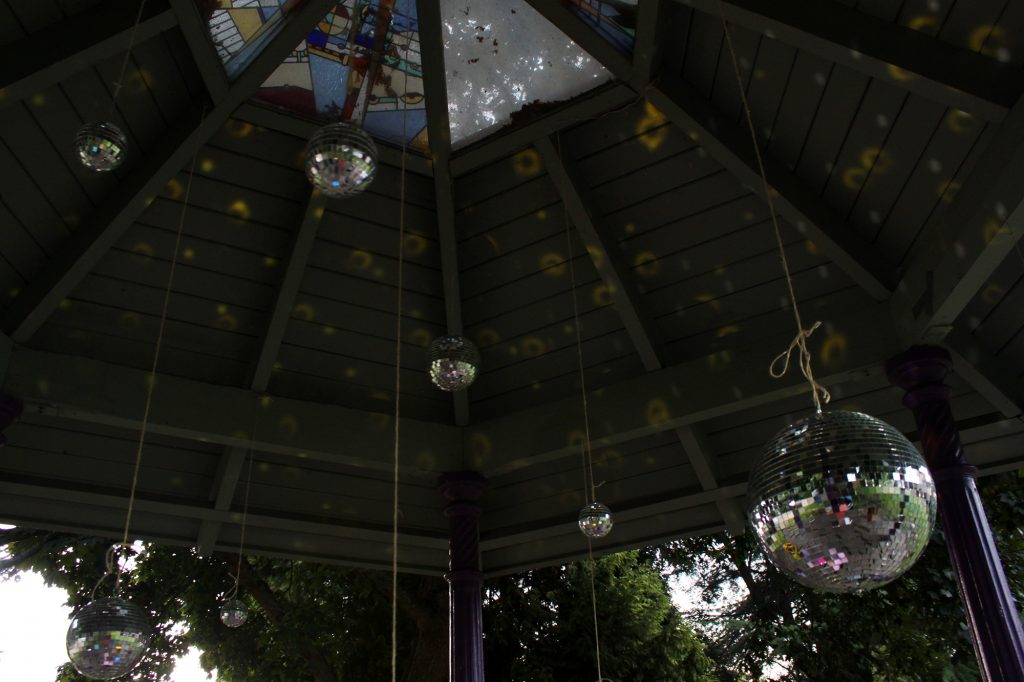 OS: This was the first time Outer Space has had a show where the artist played music and had an installation. I loved getting to see two different sides of your practice in the same night. How do you see your music and visual practices connecting? How do you engage them differently, e.g. deciding what experience you want to turn into a song rather than an installation and vice versa.
Brit: Oh, this is a tough question! It's something I've been exploring for a couple of years! I'm really into combining both and creating a full experience and still trying to figure how to do that where it feels right.
How I engage them differently is all based on my life and what I'm feeling, but to try and say it simply— I tend to create music when I'm feeling more introverted/ internal vulnerability and visual/installation when I'm feeling more outward.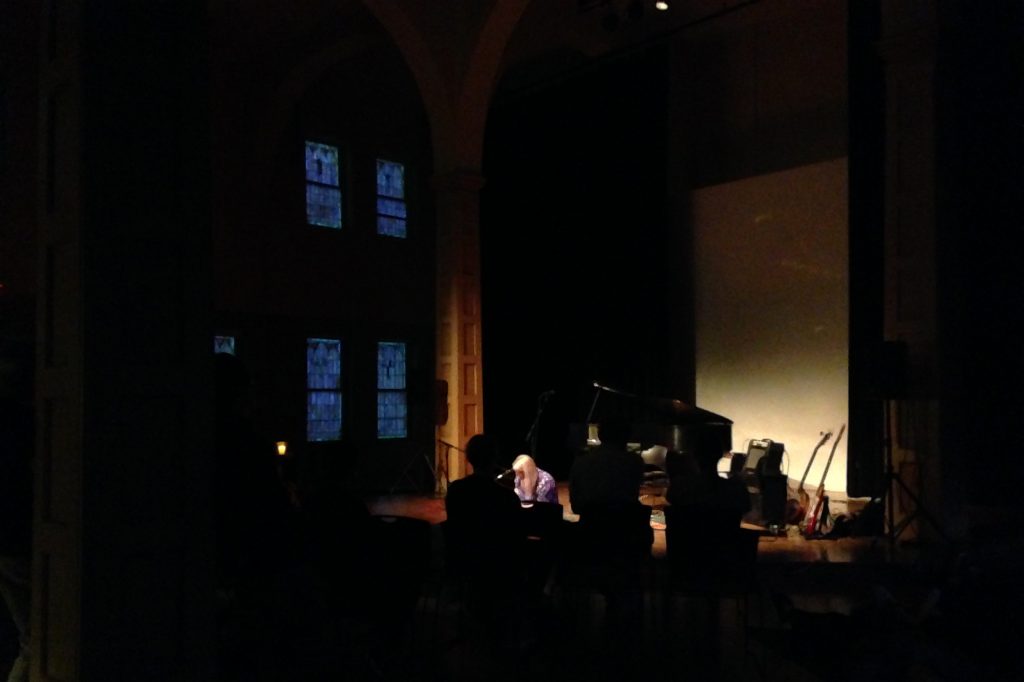 OS: Did you notice your installation change or shift in meaning at all by being outside in a gazebo instead of a controlled white walled environment–whether aesthetically, audience interaction, significance, or otherwise–or was the approach and feel more similar than not?
Brit: I do think that the concept behind was very similar on how I approach my installations, but the output was different by having less control of my surroundings and external elements.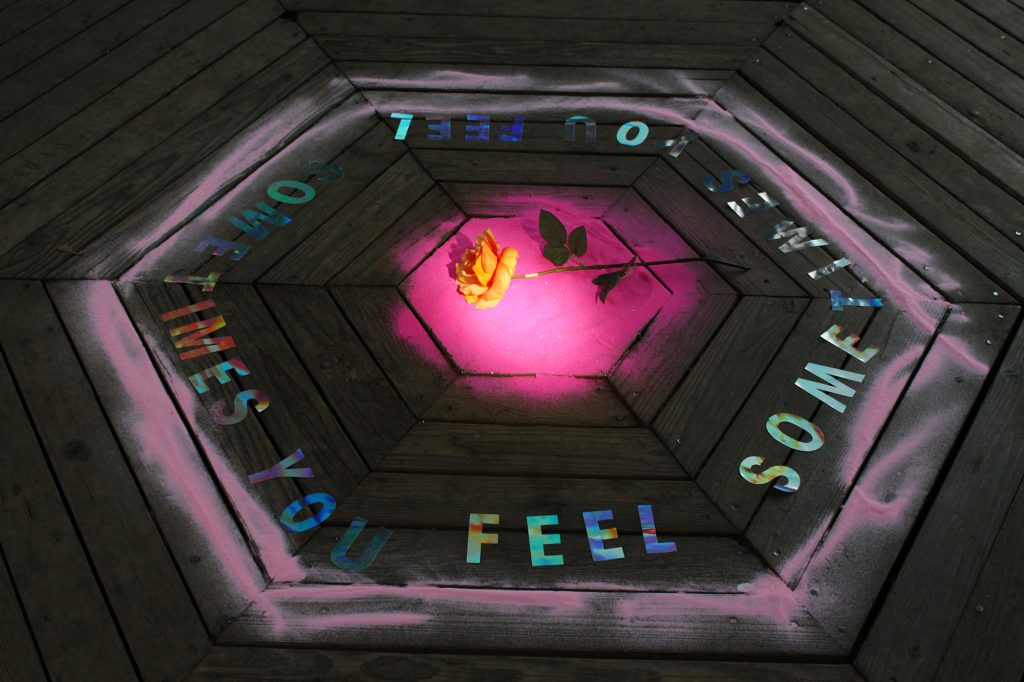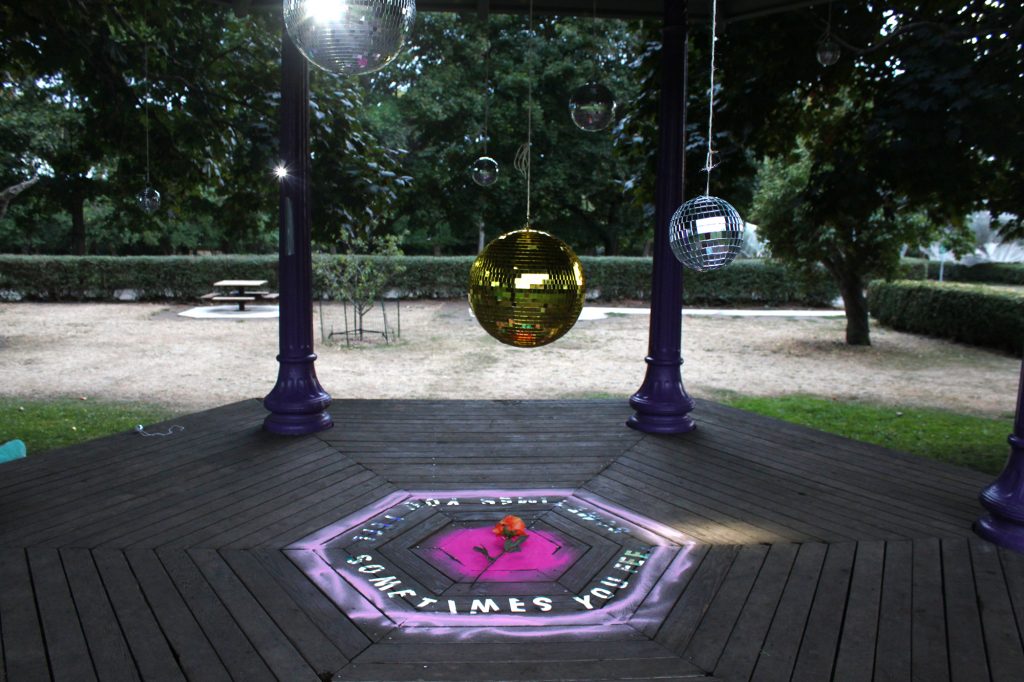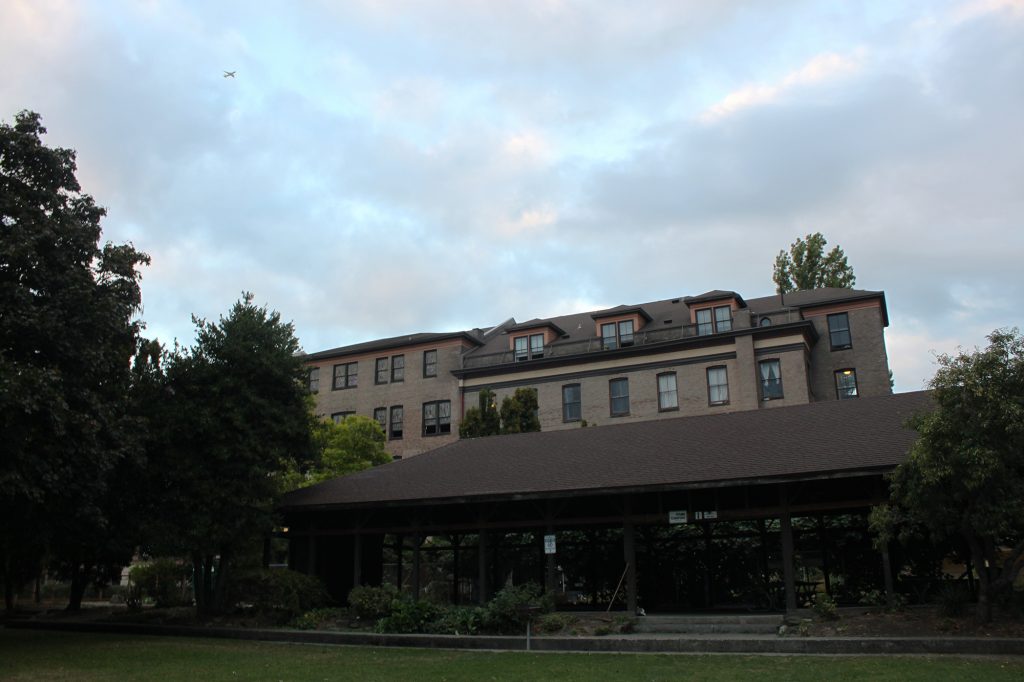 OS: I loved watching your installation completely change over the course of the night as the sun set and was wondering if you could talk for a second about how you use time in your visual and sound work?
Brit: I use time to almost give my work an infrastructure to work off of and to emphasize a storytelling element that is a common theme within my work— despite it being more of an undertone.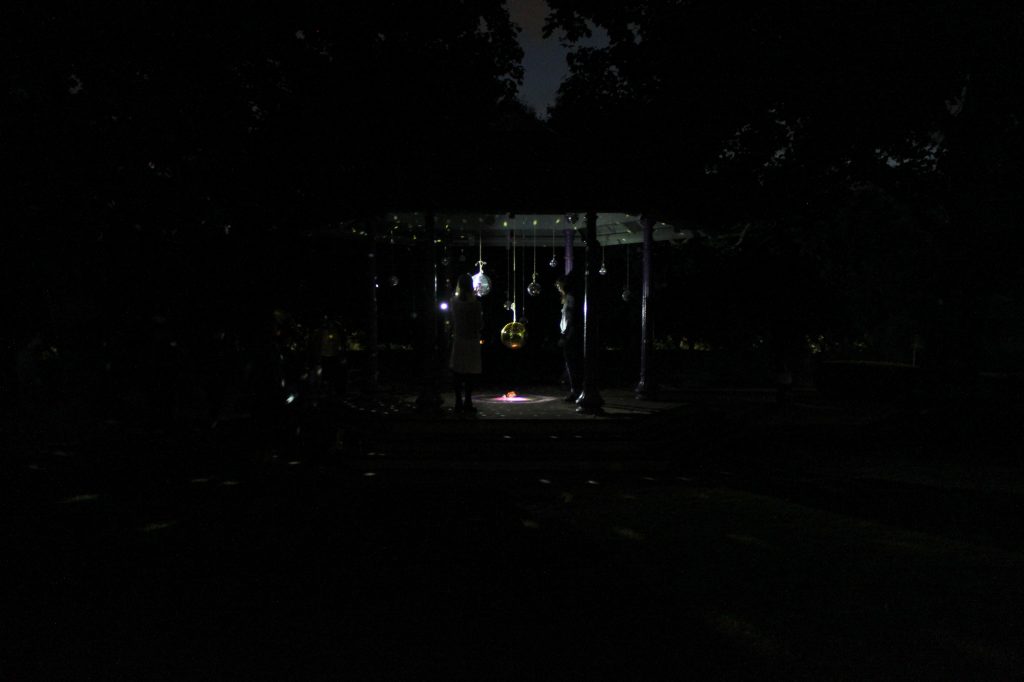 OS: The rose in both Sometimes You Fail and Sometimes You Feel felt perfect for both of them, what did the rose symbolize to you in each of them?
Brit: A rose serves as a constant reminder for me to embrace the present. I associate roses to people/memories and etc that have faded away.
OS: Your use of colored sand gives me a feeling of suburban mysticism, how do you think about it as a medium and what's its significance to you personally?
Brit: I have heard that my work relates to some sort of mysticism, but this is the first time I've heard suburban mysticism. I looked up a couple things on Google and based on what I've read I would say that's there's some things I vibe with! I read something about opening up your inner eye and being able to feel fulfilled within— which could be colored sand and or the sunset on an average day. 😀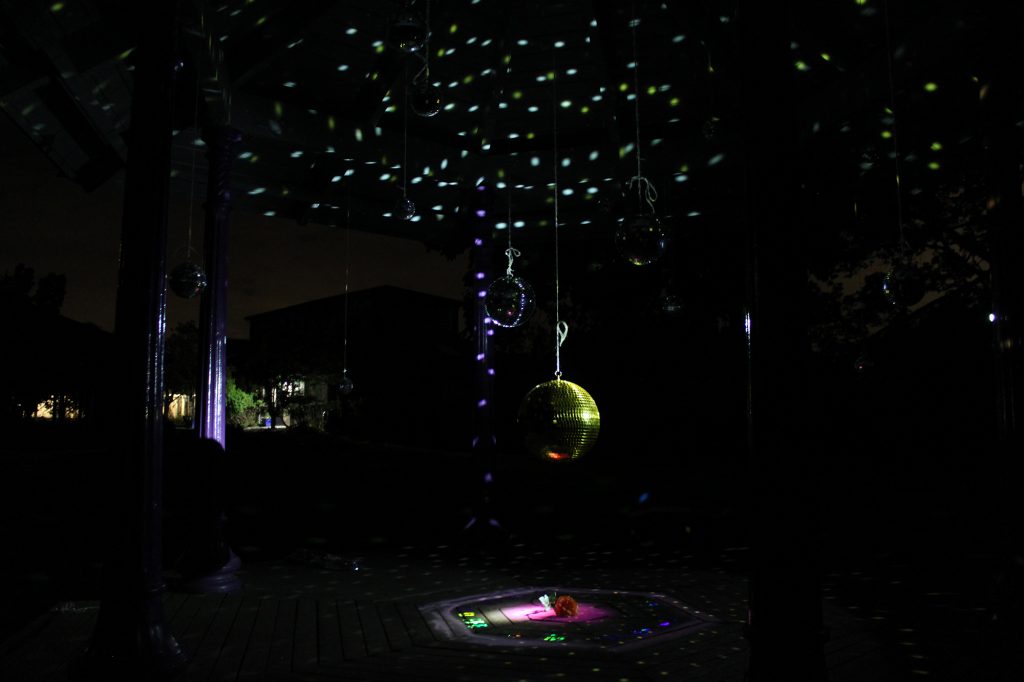 OS: The disco balls, colored sand, and lonely rose brought up some real deeply anxious prom memories for me personally, but were there any specific feeling you were trying to conjure with the installation?
Brit: Oh no! I'm sorry to have contribute to any anxious feelings and surprised to hear that as well! My goal was quite simple and that was to put up a bunch of disco balls because i love them so much. When I ever I see a disco ball spin and it's lit up I forget about everything and am just happy. So by putting multiple disco ball together and having friends experience that moment with me.. Was just perfect!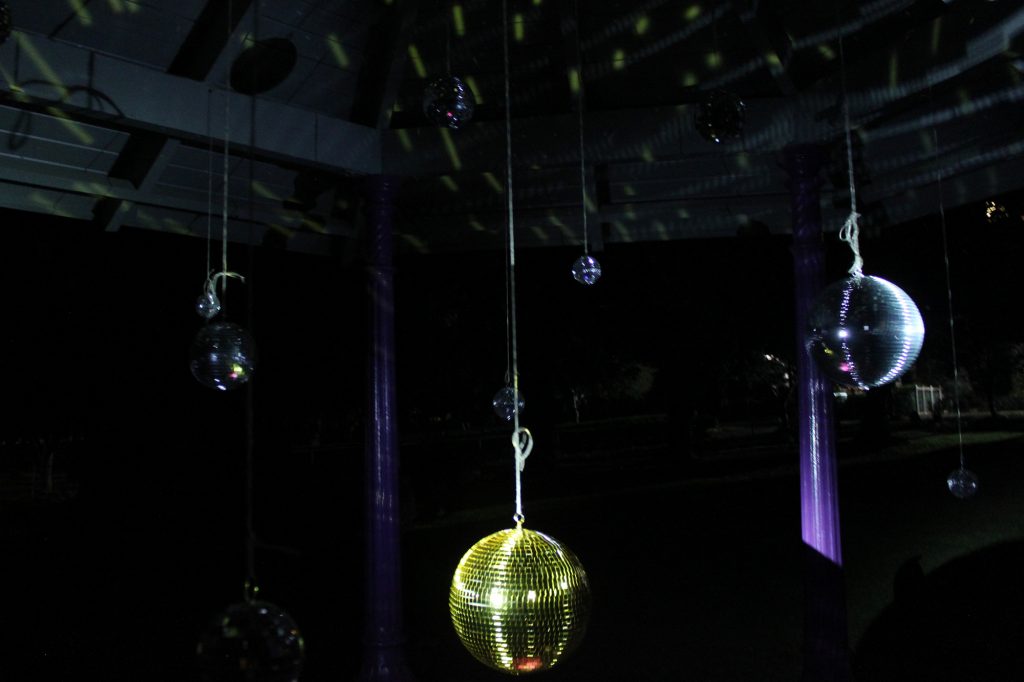 OS: What's next for Brit?
Brit: I'm working on a new album that I want to record by the end of the year! Then I'll be moving to LA next year at some point to face my fears and to just evolve into more of who I am and what I want to be. I've been really interested in all sorts of design mediums and have been looking into behavioral design grad programs! 😀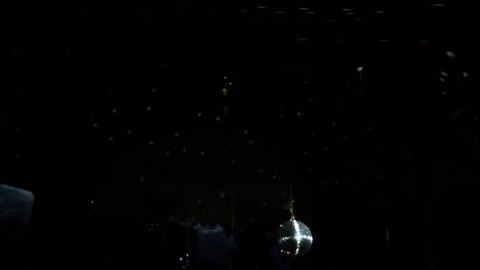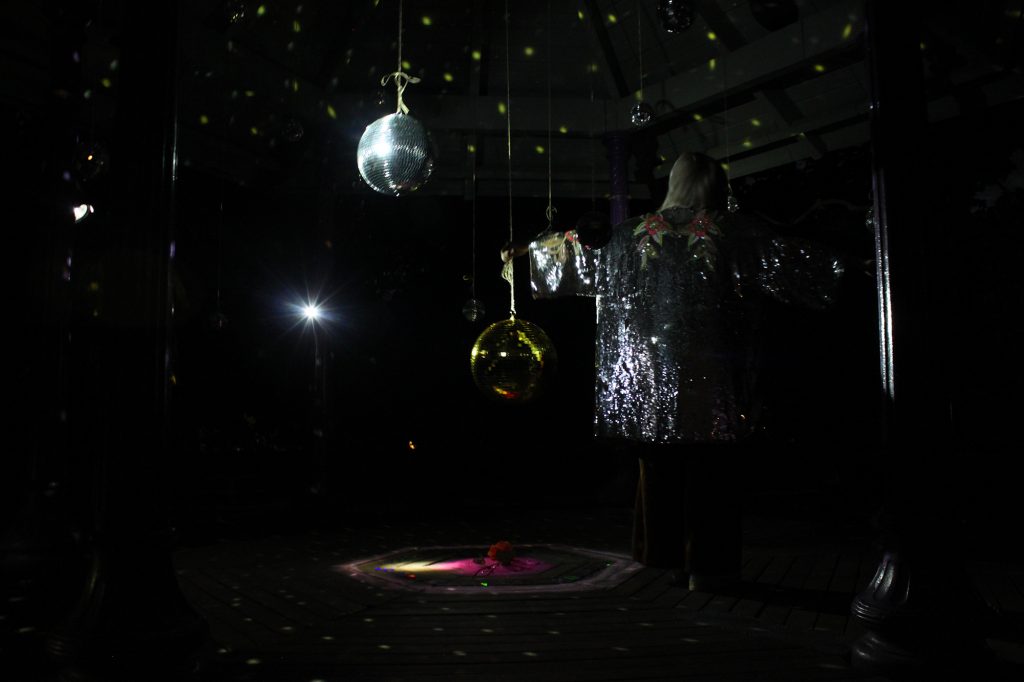 OS: Lastly, my favorite question to ask the artists–what are your favorite foods (both right now and all time)?
Brit: Ohh! Right now: Cinnamon Bread. All Time: Burrito