August 31:

Brit Ruggirello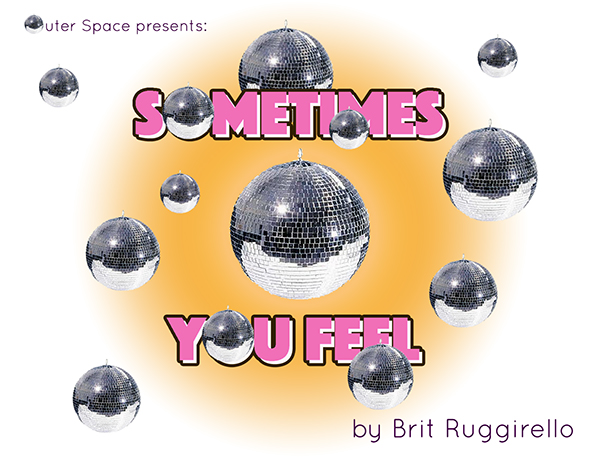 Outer Space presents:
Sometimes You Feel
by Brit Ruggirello
Meridian Park/Good Shepard Center Chapel
Installation: 5-9
Performance: 7:30
Come out to Meridian Park and the Good Shepard Center Chapel on Friday, August 31 for Sometimes You Feel  by Brit Ruggirello. For this special show, you will get to experience not only Brit's visual work but her music as well. From 5-9pm, Brit will have an installation in the gazebo of Meridian Park, a followup to her Sometimes You Fail piece from Festival Festival. Then at 7:30 she will be preforming in the chapel as part of Rest and Digest, a show of healing experimental and ambient music put on by Lauren Moore: "Rest & Digest is an evening of experimental music and poetry. Guests are invited to bring blankets and repose for the sets. No one turned away for lack of funds." It's going to be a great night!
Take a gander at Brit's past installations and listen to her tunes to get yourself ready for Friday: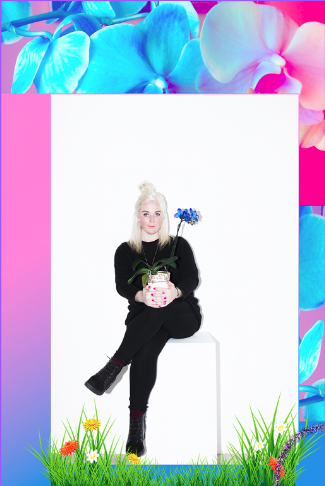 Brit Ruggirello is an artist who combines installation, photography, and music to create collages of contemporary culture that are as hypnotic as they are hilarious. Her Mood Board series collages styrofoam, hoses, balloons, plants, sand, and all other kinds of commonplace objects into installations shaped to embody her friends. After the installation is formed, she then photographs them, makes a digital collage with it, and then includes that in the installation itself. I love them. Don't miss out on Brit's show this August, it might well be one of the best days of your life.

Michelle de la Vega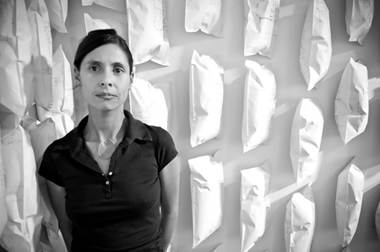 Michelle de la Vega is a multidisciplinary social engagement artist, designer and welder based in Seattle, WA. Her work cannot be easily summed up because it is so expansive, but suffice to say she wraps objects and moments around new forms of meaning. For instance in Succession Michelle paired members from each of the two Pioneer Square communities (people in the arts and people in need) together and had them stare into one another's eyes for extended periods of time, seeing the humanity in the other.  In The Sugar Project, Michelle uses sugar to explore the commodification of women in culture through an 18 month series of public engagement events, workshops, and community initiatives. And then Michelle also has her own practice in sculpture and metalworking; she is boundless.
www.michelledelavega.com