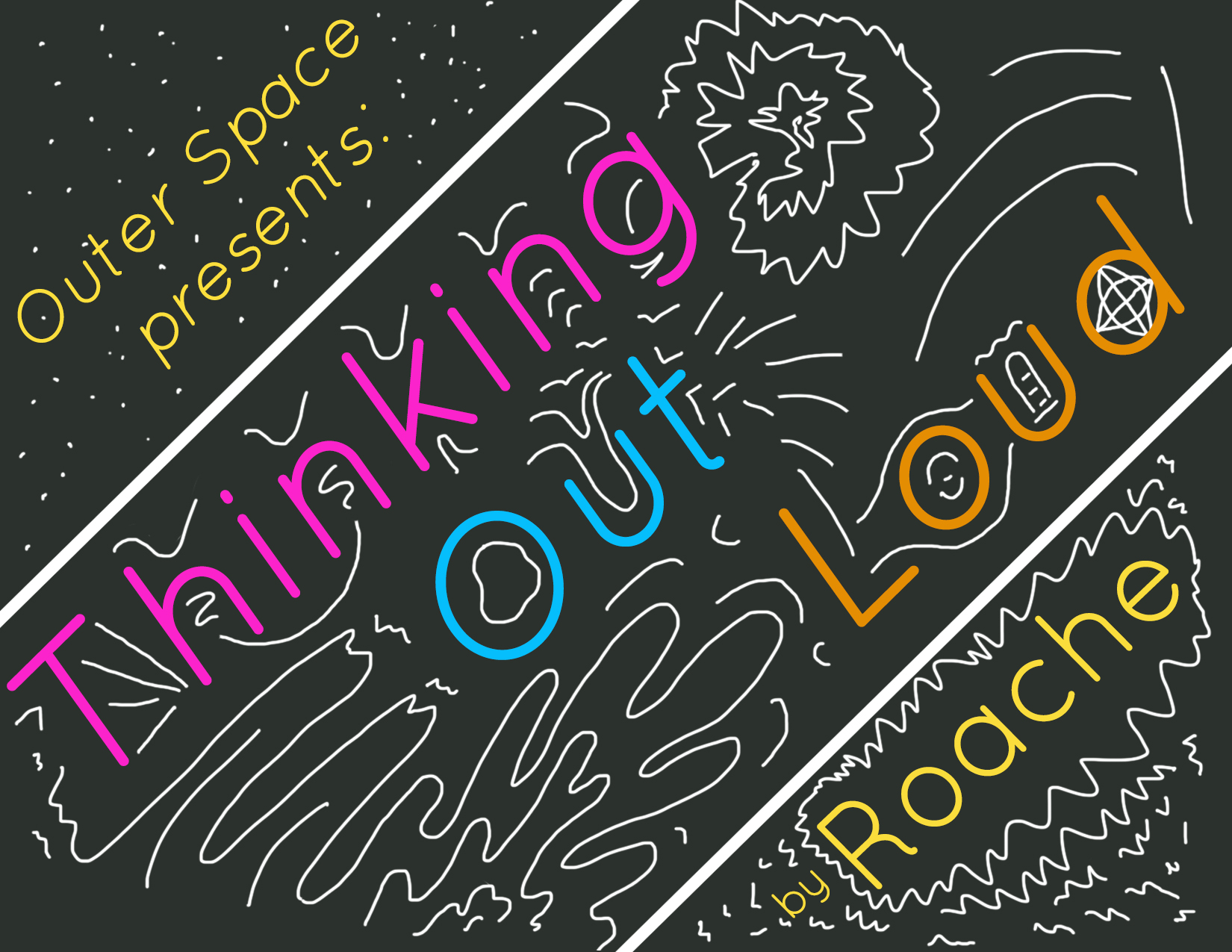 Outer Space presents:
Thinking Out Loud
by Roache
April 28, 2018
Cornish College of the Arts parking lot
On Saturday, April 28, from noon to 3pm Roache turned the triangular parking lot at Cornish College of the Arts into a giant chalk drawing. Roache makes art using a meditative process he calls Restorative Sketching, in which all conscious thought and worrying about the finished product are thrown out the window and everything focuses on the present moment of creation. Because he ignores the product and pours everything into the present act of making, the final product is almost always way better than anything he could have designed and attempted to execute. To emphasize the importance of the act of making, Roache also preaches the practice of destroying your creations, painting with water on slate, and in this case using chalk to create a giant drawing that was washed away by the spring rain.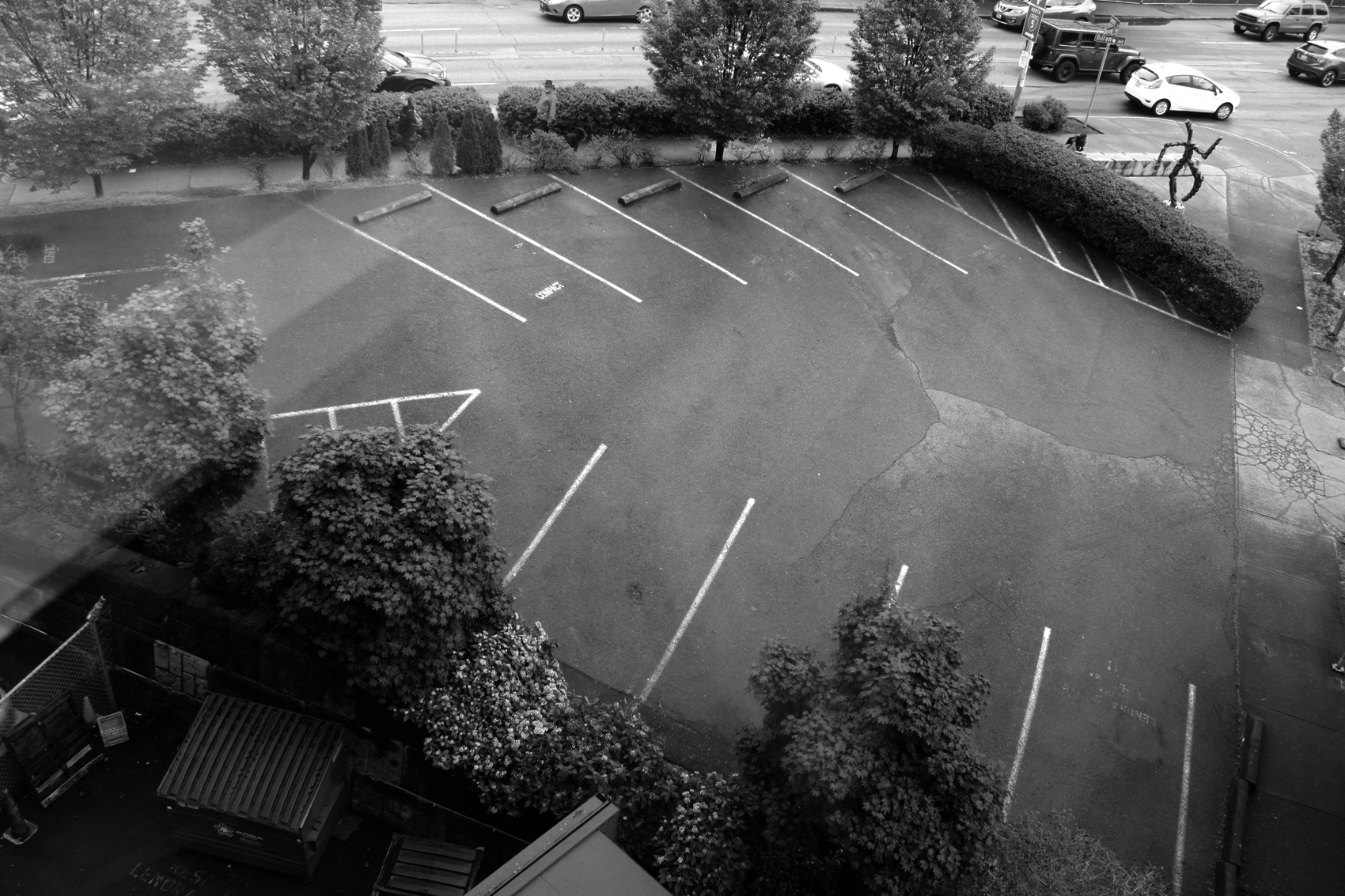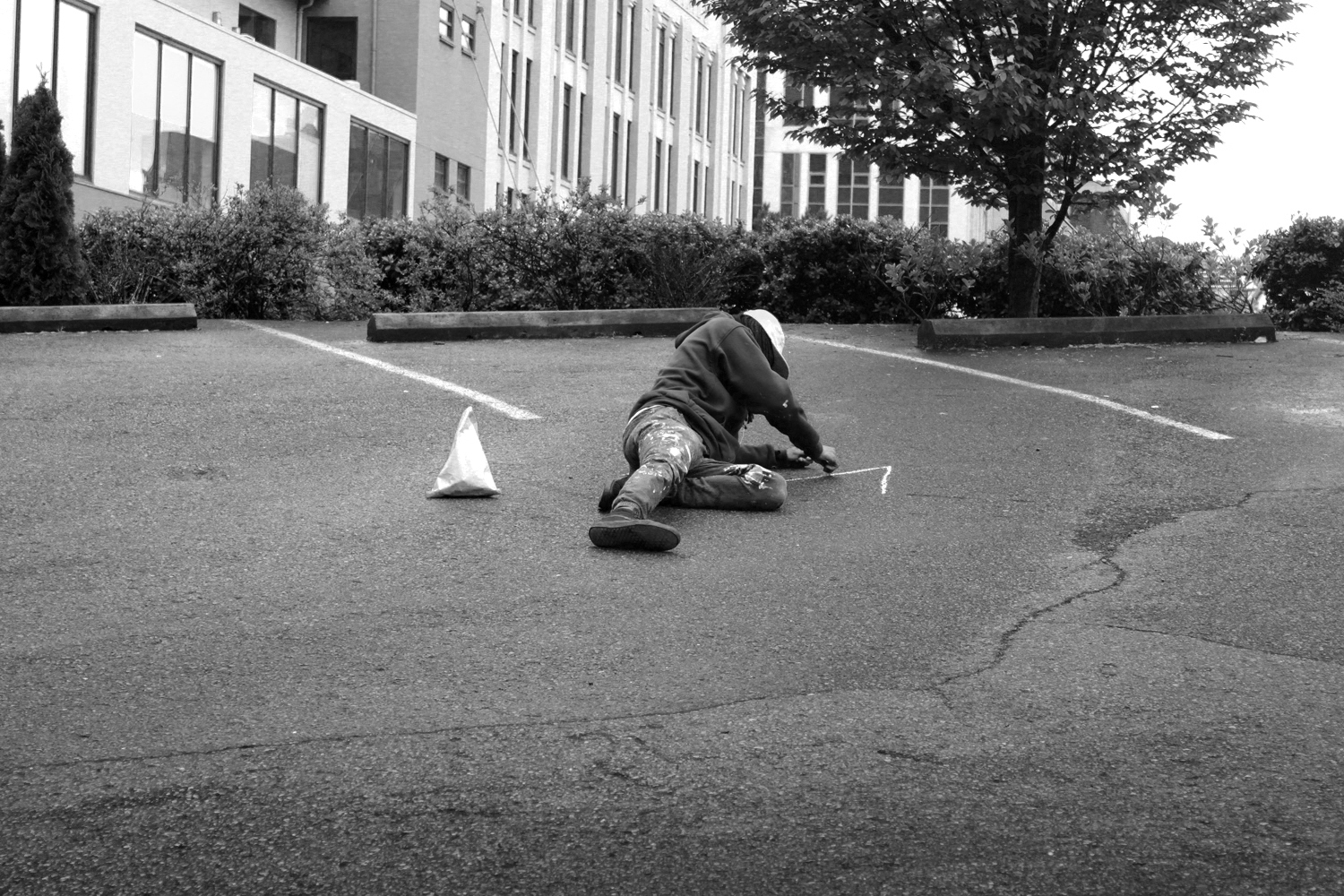 FKP: What drew you to making art in public/non-traditional spaces?
Roache
: I m
ake art in these spaces because I disagree with the philosophies of most fine art establishments.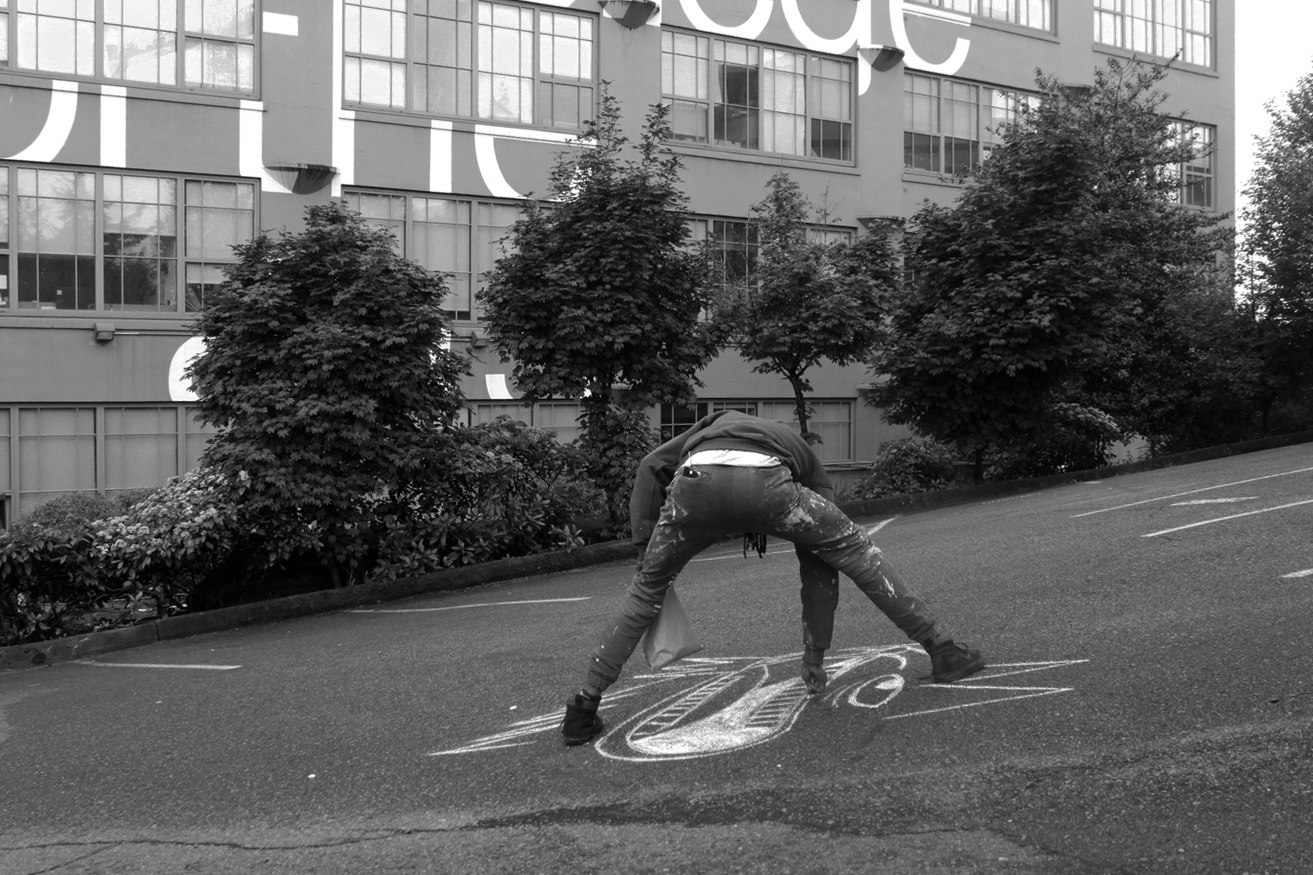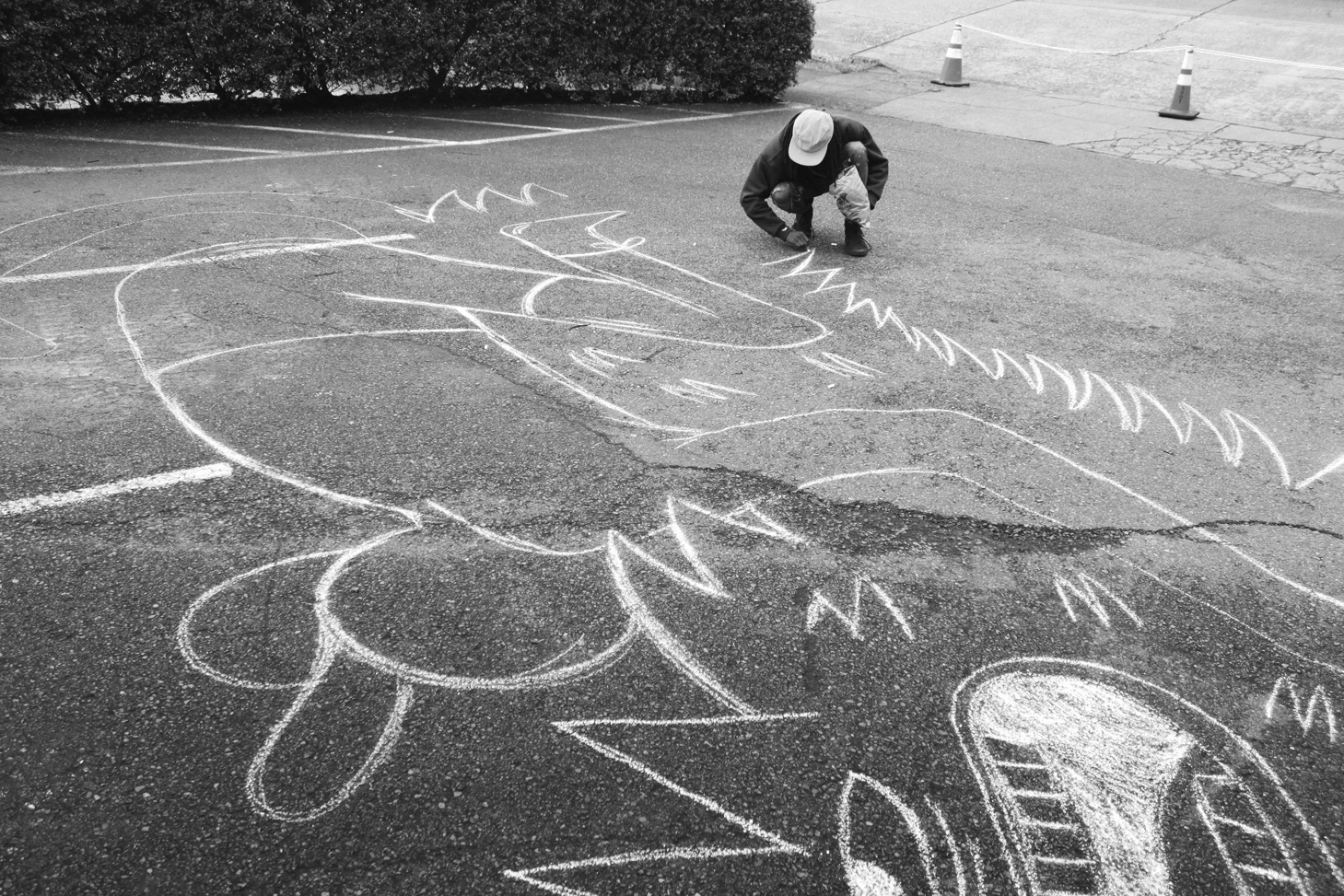 FKP: For you, how does art relate to the space it's shown in?
Roache:
C
ontext is important and so is accessibility, which is why I enjoy impermenant art so much because it is only truely valuable to the people who got to witness.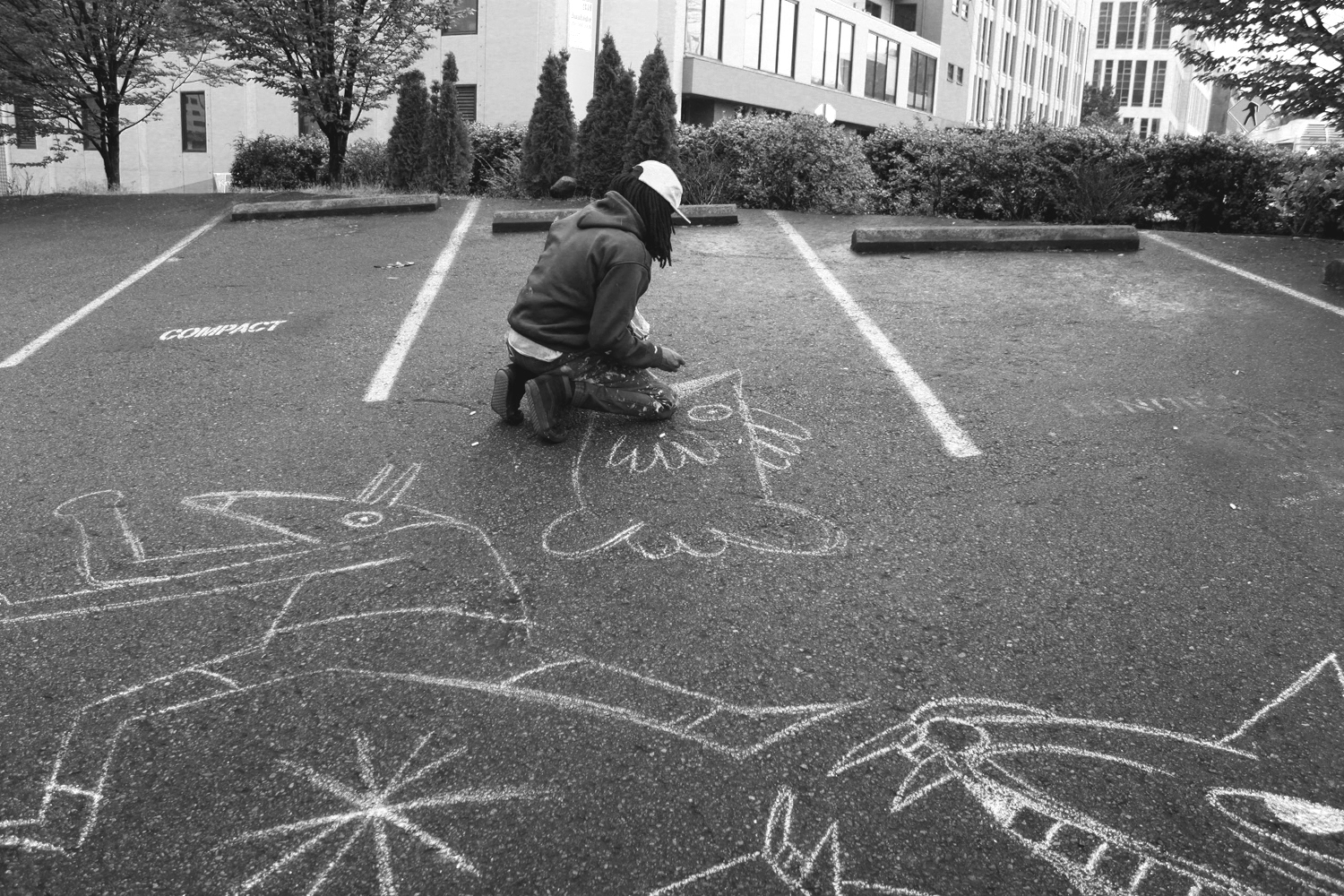 FKP: You just finished performing in Black Bois at On The Boards in which you spent most of your time drawing with water on the wall and letting it evaporate as the show went on. What is it about ephemeral art that interests you?
Roache
: E
phemeral art is the ultimate combination of play and craftsmenship, to know that this thing will be gone within minutes but still giving it the attention and care as if it would outlive everything.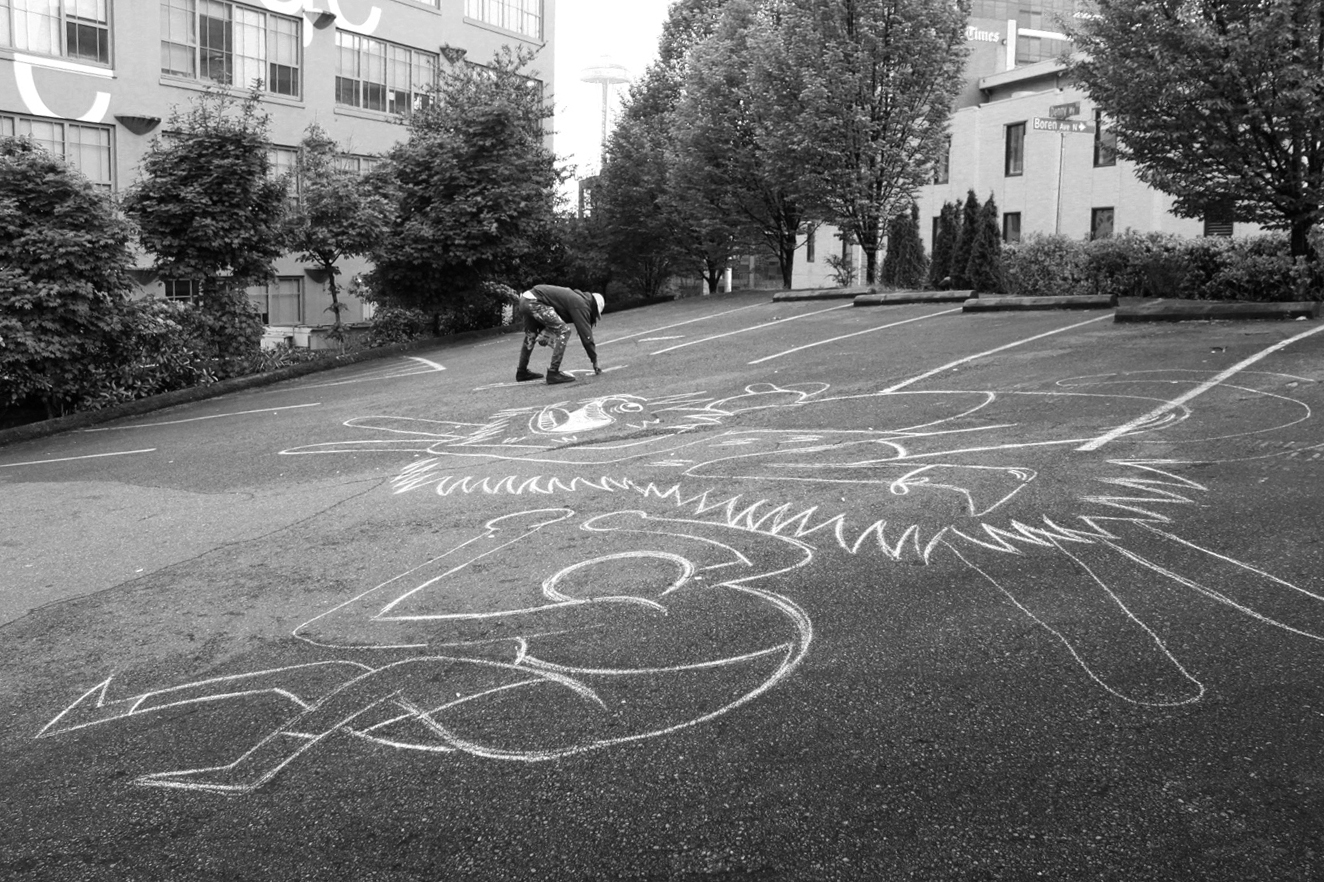 FKP: You mentioned to me a while ago that you love chalk so much that you even make your own chalk in bulk. What do you love about chalk?
Roache:
I love chalk because it is a very tacktile and primative medium that has a very imperfect kind of beauty to it.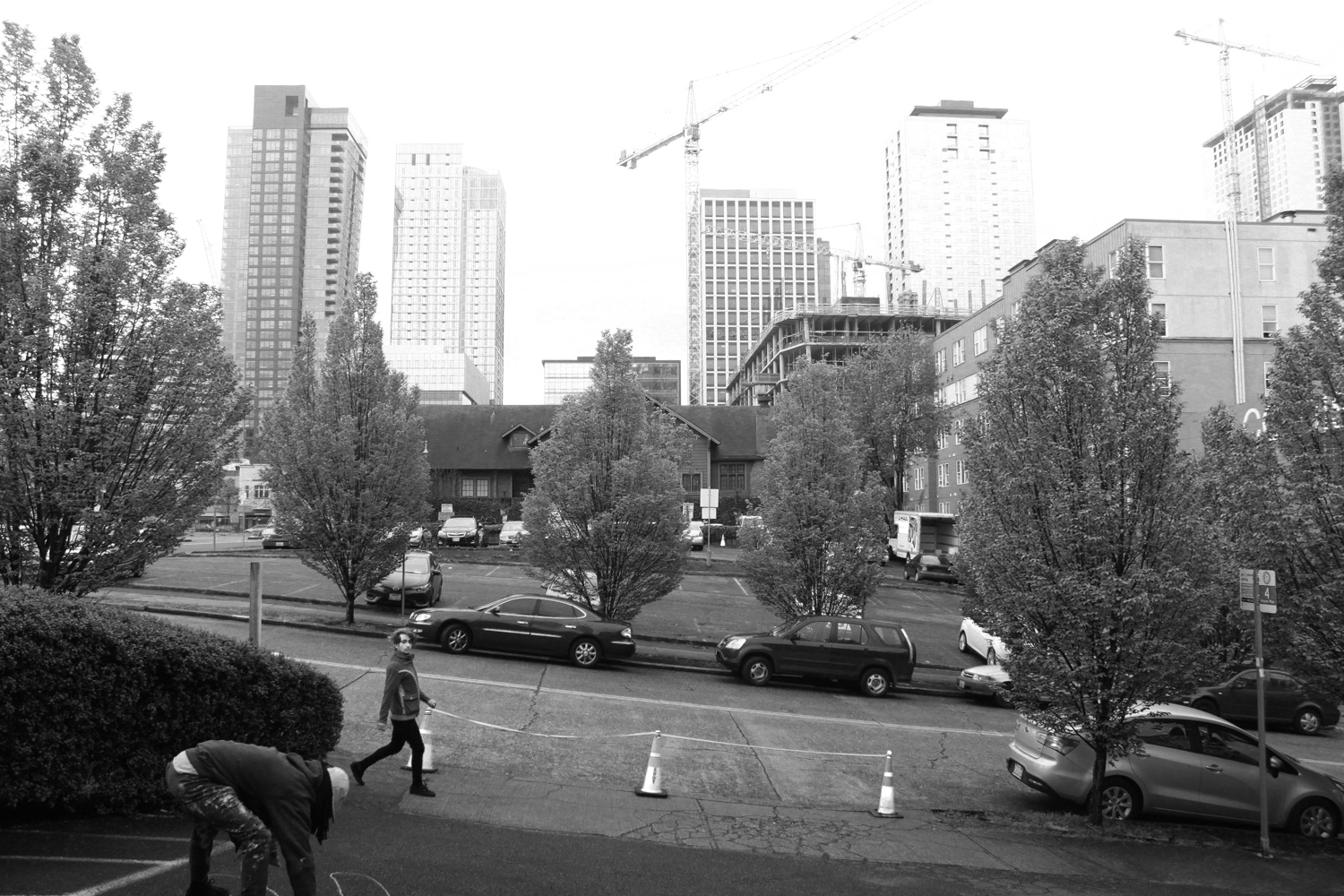 FKP: How do the workshops you teach relate to the work that you make?
Roache:
M
y workshops are designed to get people to entertain themselves through their own creativity, and not rely on outside forces, which I constantly try to do when I'm making.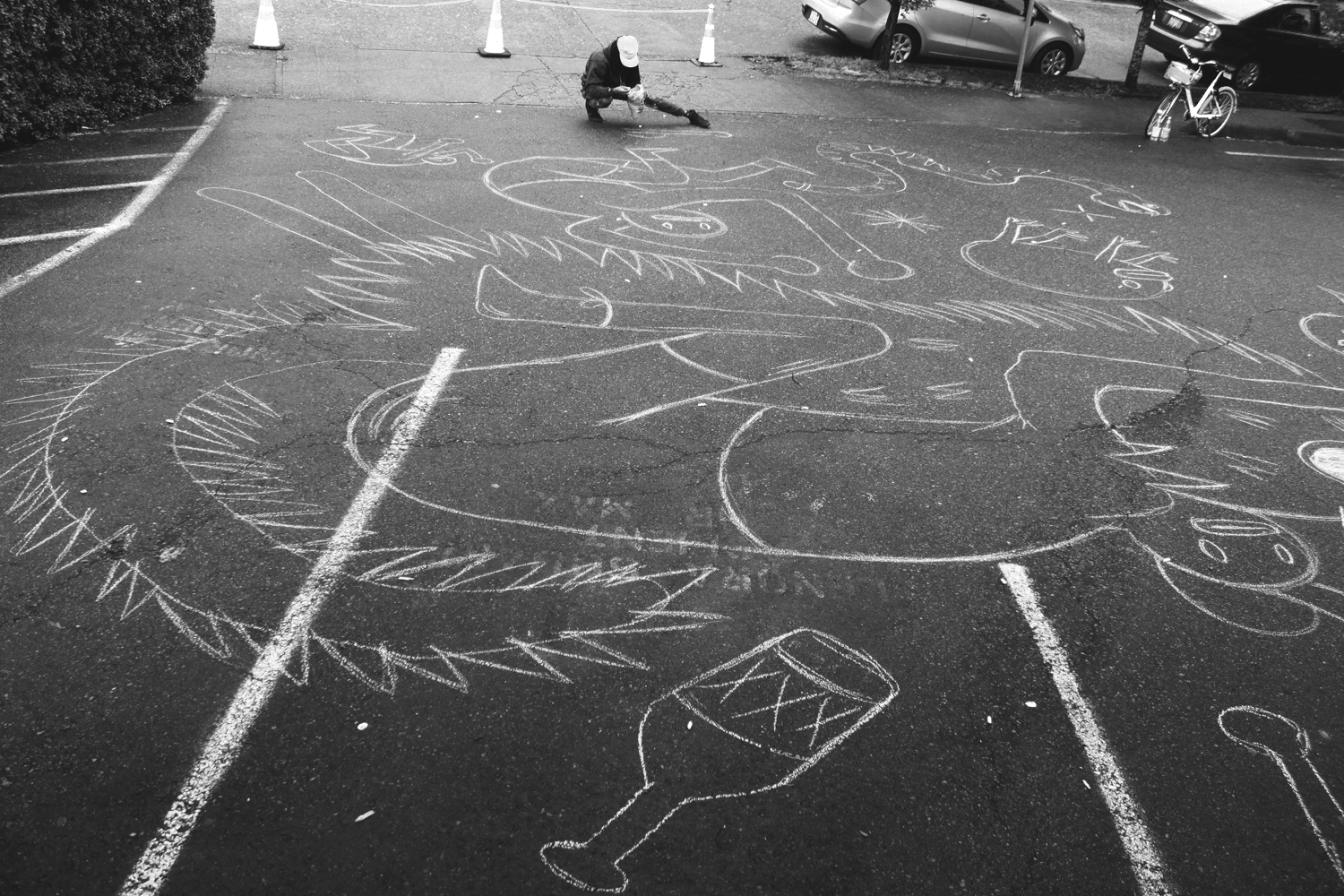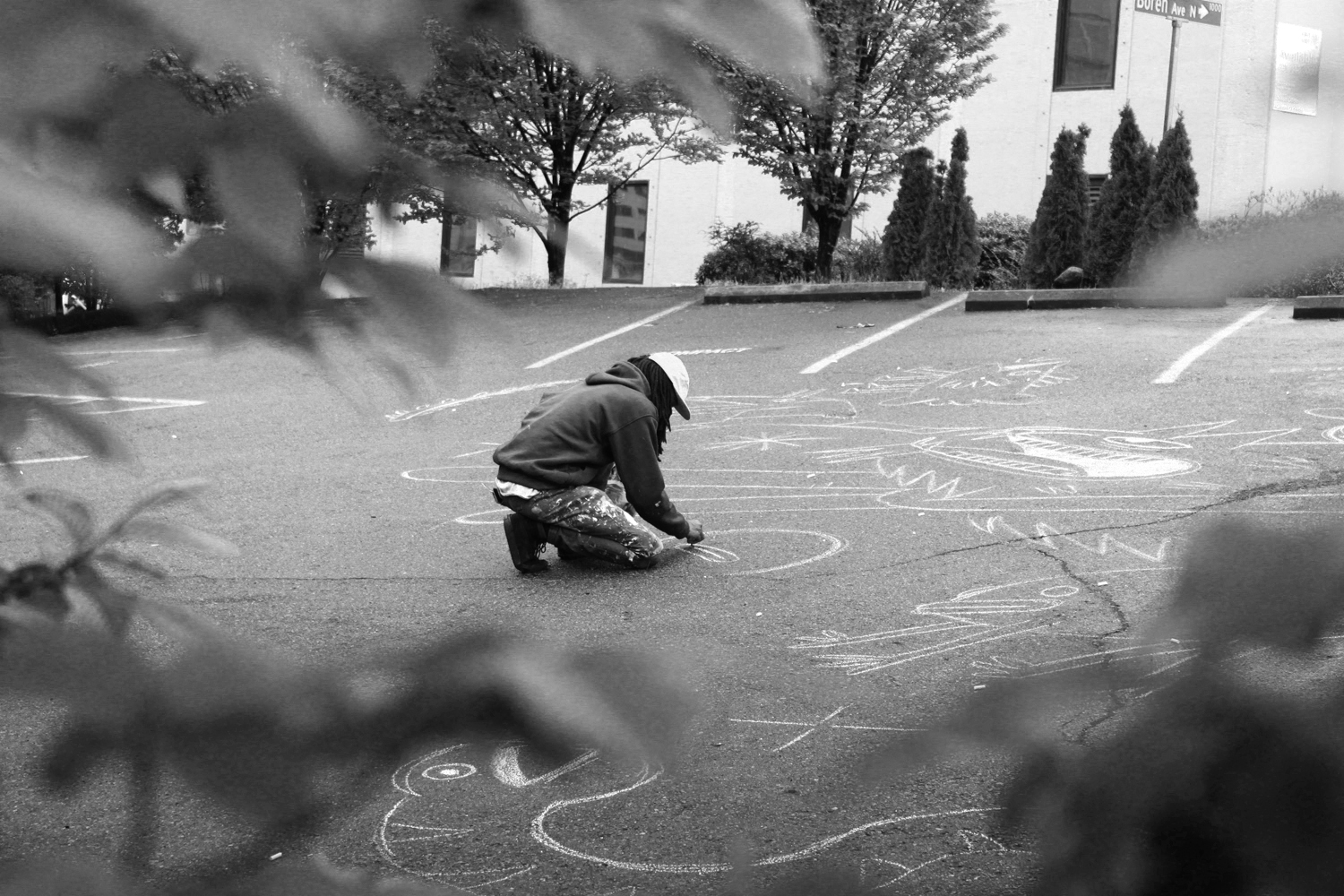 FKP: There are a lot of animals and creatures in your work, could you talk about your interest in animals and what kind of significance they have to you?
Roache:
A
nimals are fantastic representations of emotions, as well as being beautifully dynamic subject matter.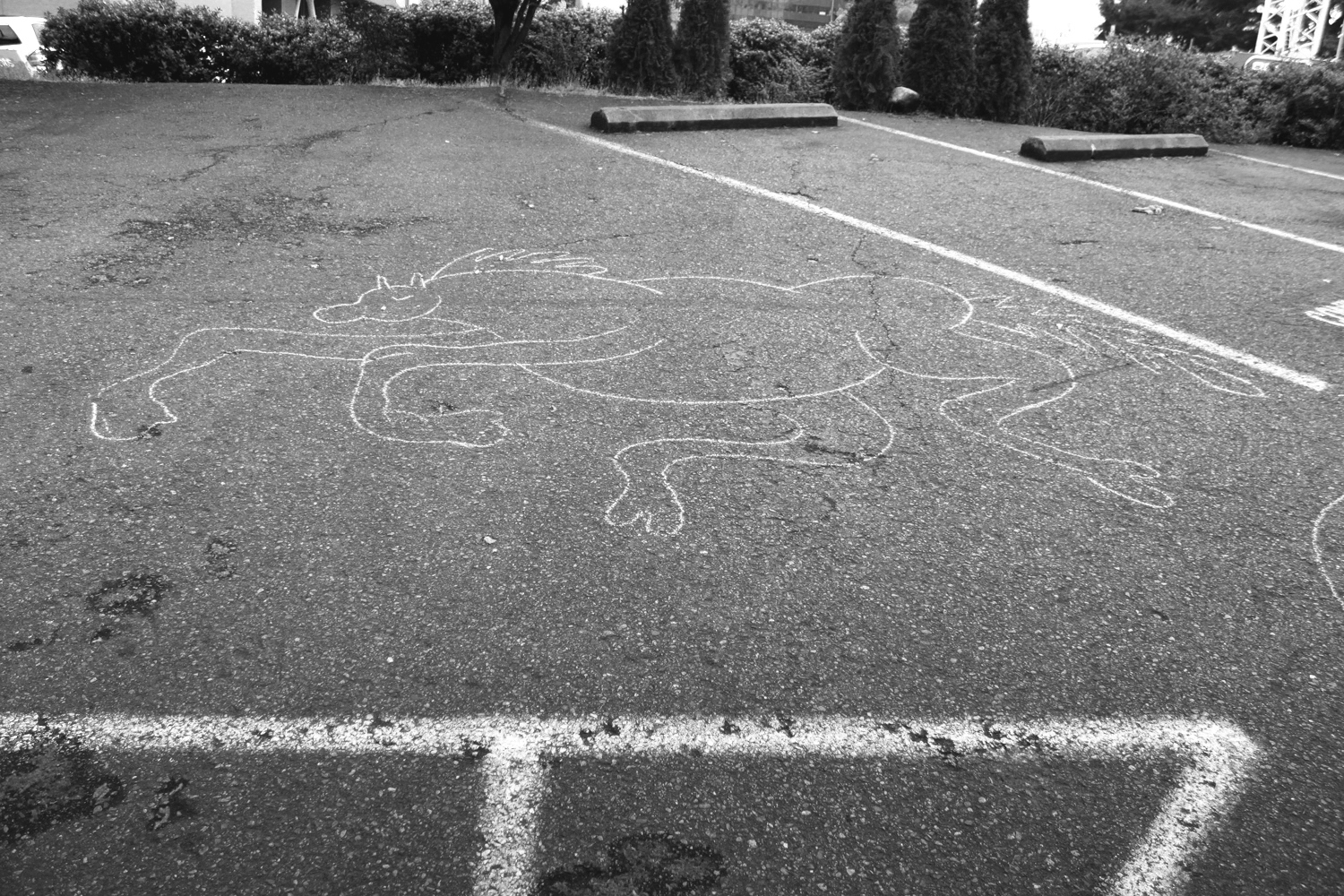 FKP: Who are your biggest art influences and how do you see them showing up in your work?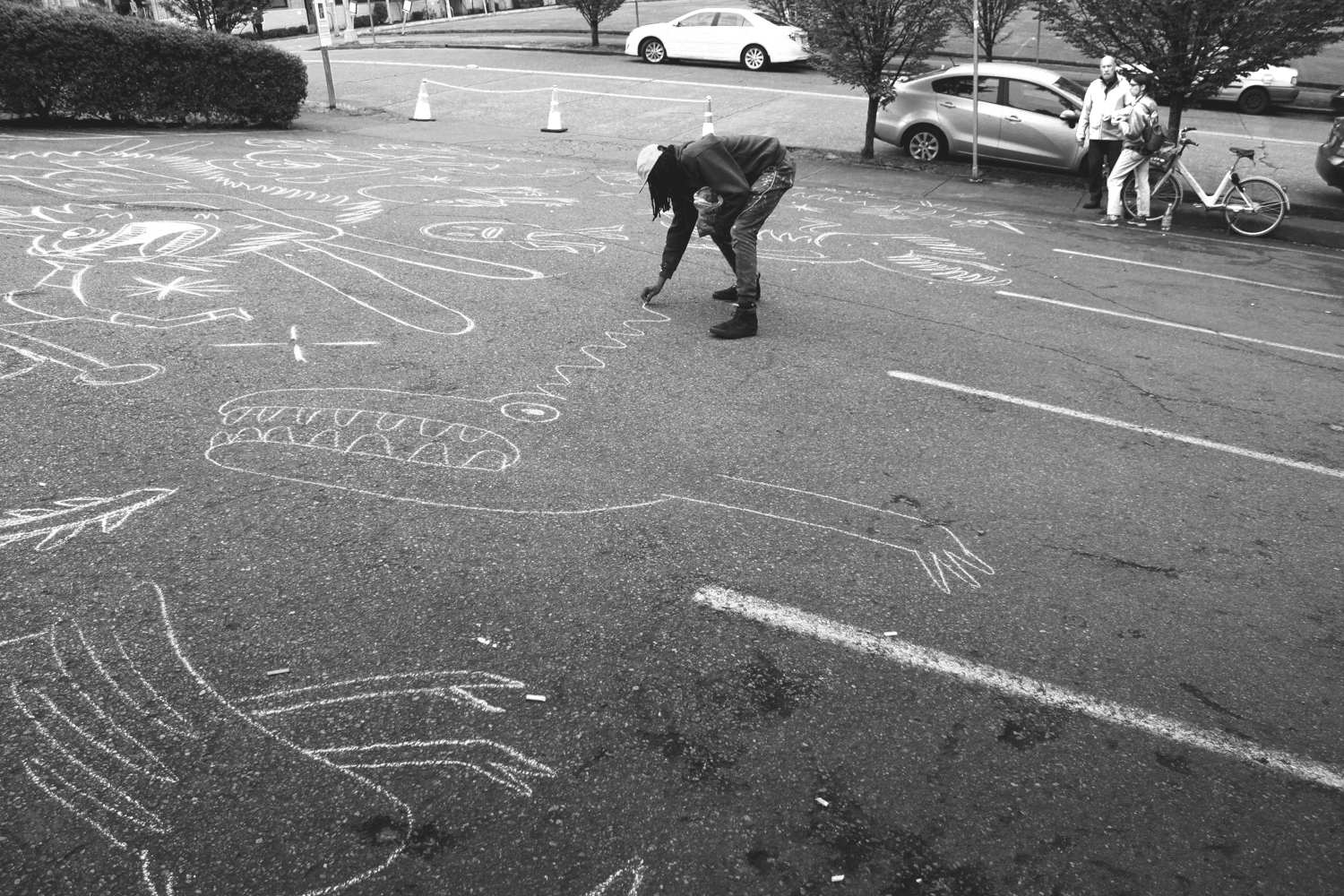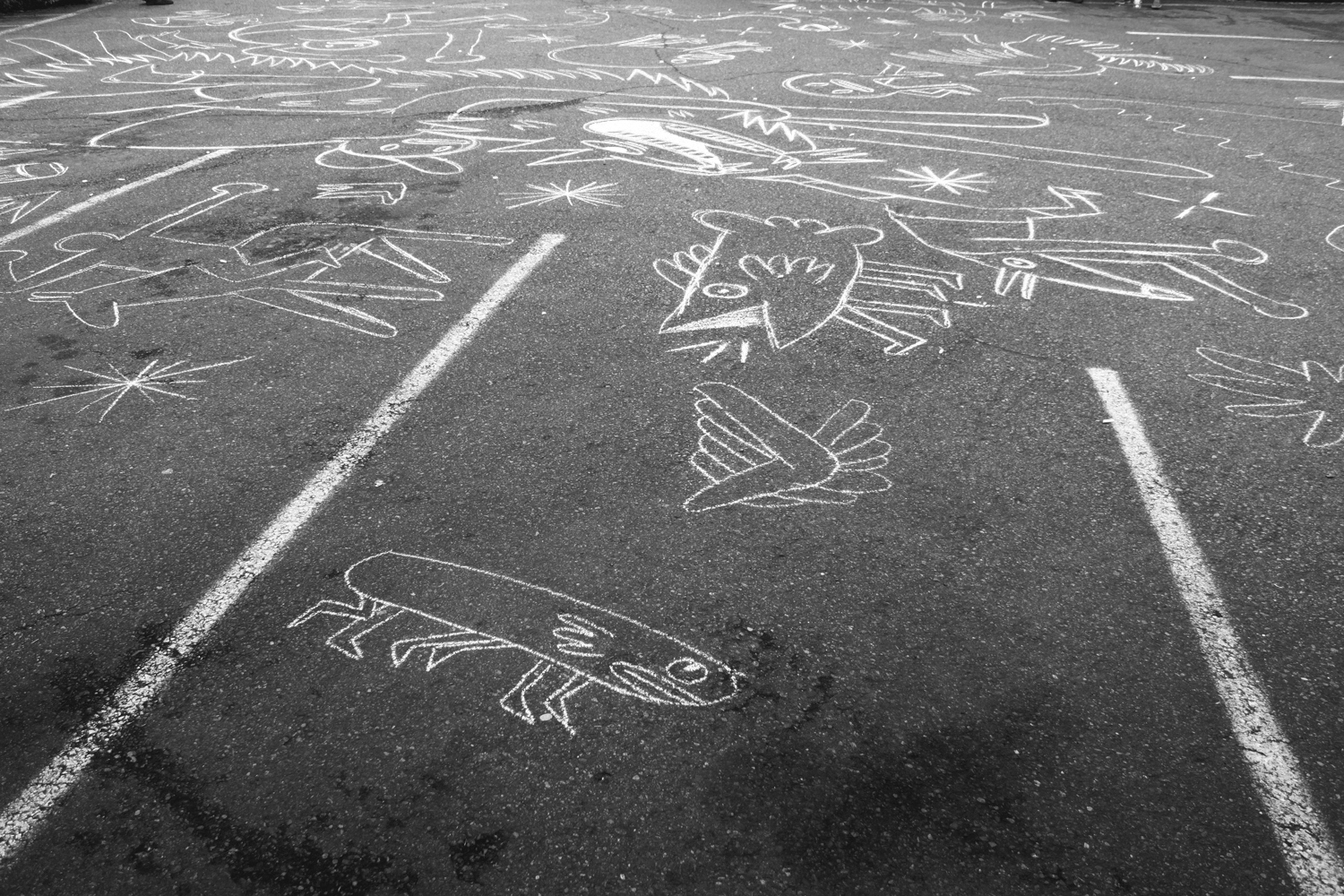 FKP: What are the biggest non-art influences in your life right now?
Roache:
P
rofessional bull riders, kayaking, and having breakfast with my girlfriend and our cat. Those are some of only things keeping me sane.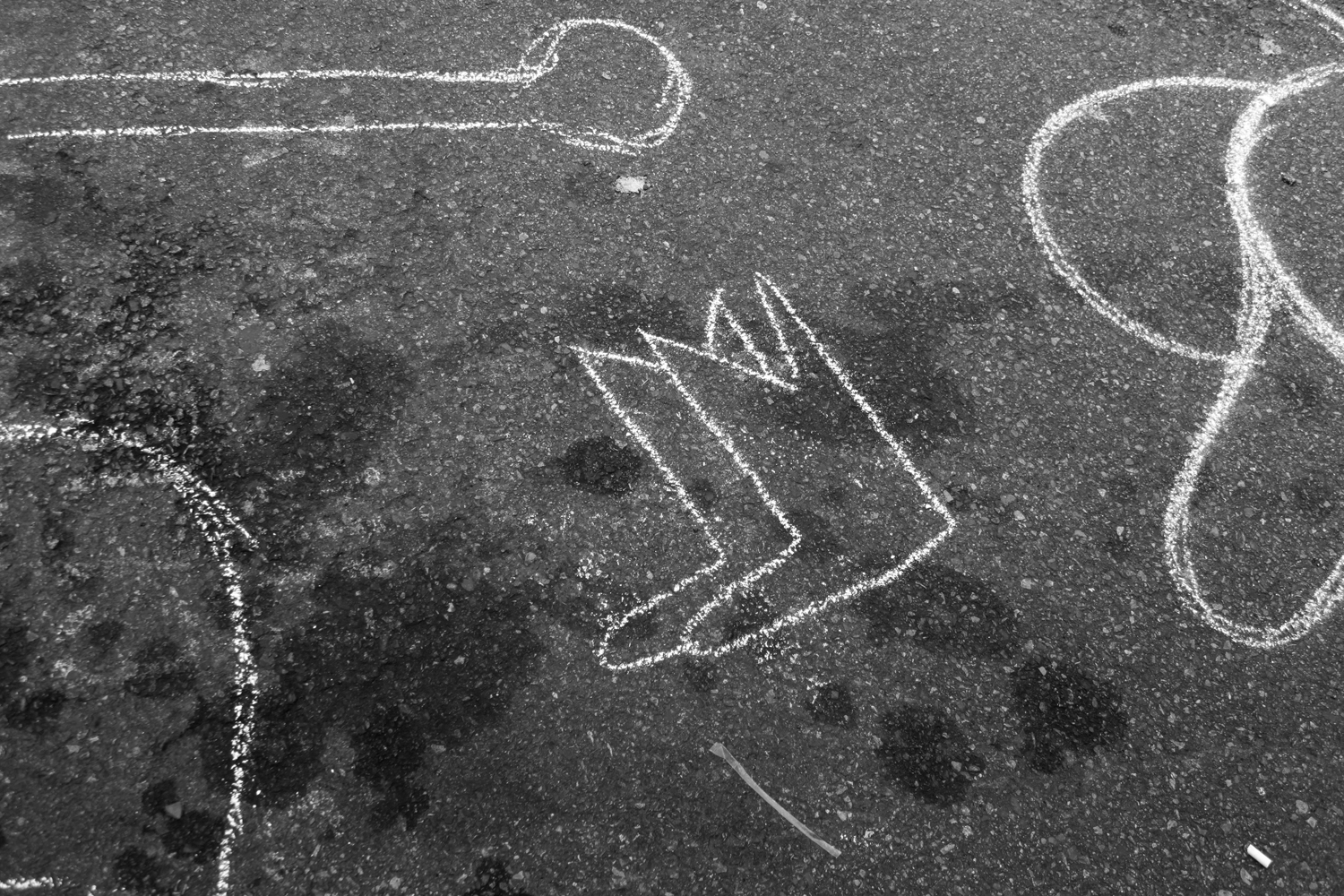 FKP: What did you have in mind when you were making "Thinking Out Loud" for Outer Space?
Roache:
I was just allowing myself to have fun, I am constantly trying to take myself less seriously.